Shopping for a Roof Heating System
What to Look for When Searching for the Best Roof Deicing System
PROVEN PRODUCTS - Find a radiant heat provider that carries a variety of roof heating solutions. Don't be talked in to buying the only system that a provider carries. The best radiant heat providers will offer you a range of roof heating systems and components to choose from.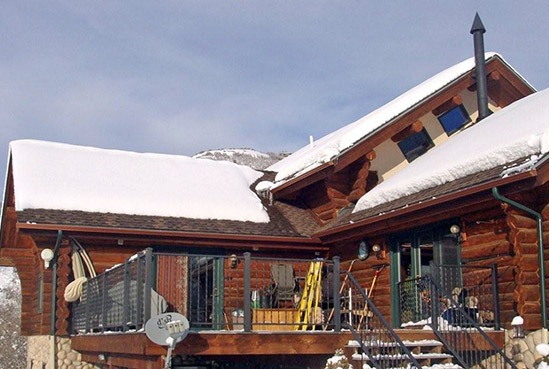 ROOF HEATING SYSTEM DESIGN - Make sure your provider includes complete system design and layout services. This is a must! You'll want to know the proper layout and materials, proper load calculations, breaker sizes, number of breakers, system performance expectations, etc., before beginning your installation. A reputable provider will include all these services with your system.
INSTALLATION TRAINING - If possible, find an established provider that offers free installation training. Radiant heat is a proven technology, but the systems must be installed correctly. To help ensure this, the best providers may include free installation training for installers. This would be a tremendous benefit.
TECHNICAL SUPPORT - In addition to complete design services, be certain that your provider also includes installation support. You'll want to have access to a roof heating expert during the installation to make sure the system is installed correctly and in a way that maintains the validity of the warranty.
Some of the most proven roof heating solutions include:
1. Self-regulating Heat Cable - The cable can be installed along the roof's edge or in gutters and downspouts to facilitate runoff. Learn more about self-regulating heat cable to heat gutters and dowspouts.
2. Low-voltage Systems - A thin polymer heating element is available that can be installed under shingles and other roofing as well as metal. The advanced system features 9-inch or 12-inch wide rolls of the heating element that is also self-regulating, and can be nailed or stapled through for fast, easy installation. Learn more about Low-voltage roof heating systems.
3. Roof Heating Panels - Self-regulating heat cable can also be used in aluminum panels installed along the roof's edge. These systems are not discreet (installed under the roof), but the panels are attractive and available in a variety of powder coating options. Learn more about roof heating panels.
Call a radiant heat provider and discuss the roof heating options that are available. You have a variety of roof deicing solutions to choose from, and it is to your advantage to learn about the benefits and characteristics of the different systems available. To learn more about roof heating, and which solution is best for you, talk with a radiant heat consultant at 888.488.9276.